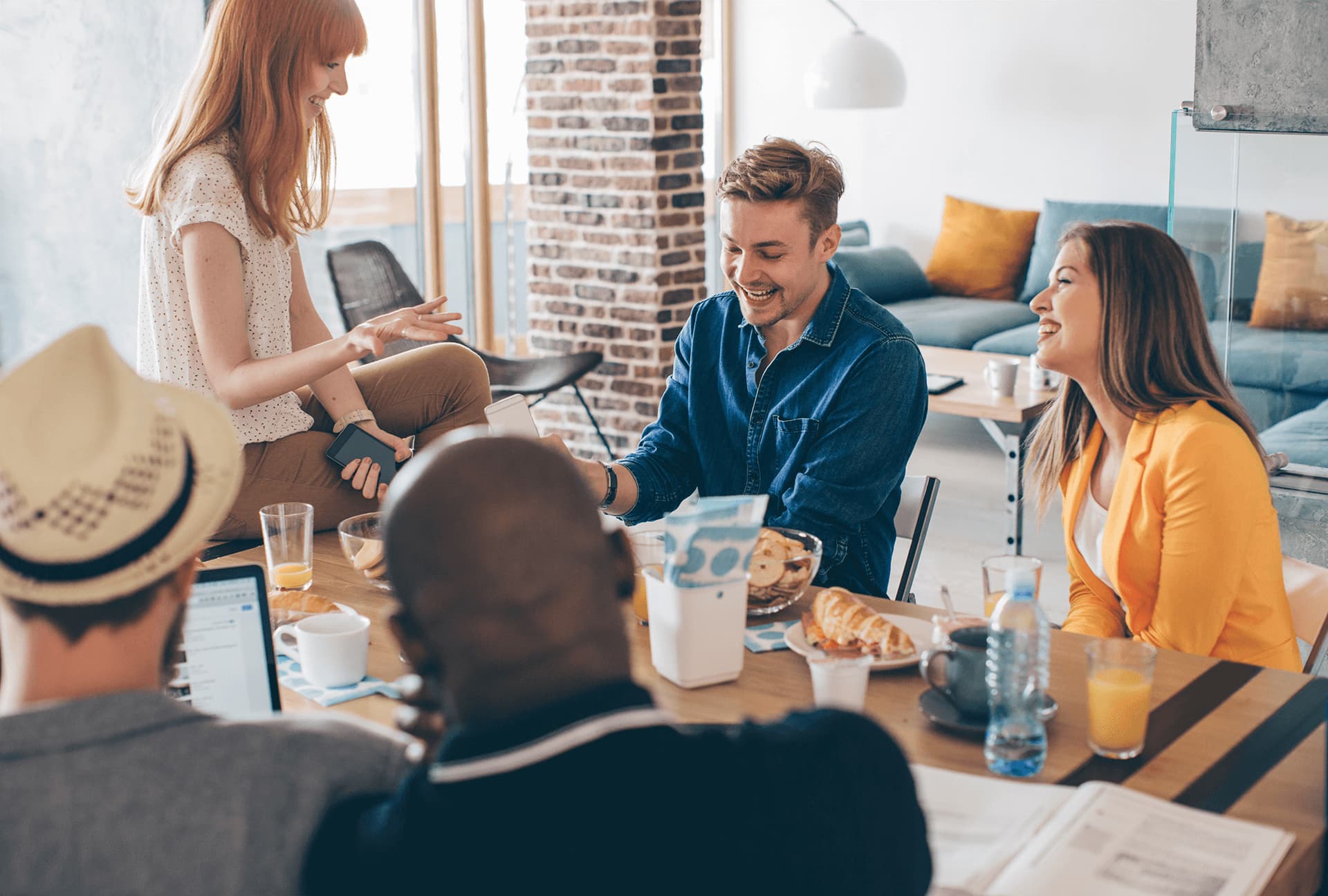 One of the best amenities at Stateside is our fantastic location that gives residents premium access to a number of dining options, businesses that cater to college lifestyle needs, and much more! Our Bellingham student apartments near Western Washington University and in the hub of convenient attractions is right where you want to be. Check out these top 10 local hot spots near Stateside apartments.
Boundary Bay
Independently owned and operated since 1995, Boundary Bay Brewery is a Bellingham staple for delicious food and local flair. Boundary Bay houses a taproom and family-friendly bistro in a restored historic 1922 warehouse in downtown Bellingham across from the Saturday Farmer's Market. They also have a deck for outdoor dining and a dog-friendly beer garden where you can enjoy barbecue, outdoor concerts, and nonprofit events during the summer.
Makeworth Market
Makeworth Market was born out of a dream to invite people to connection, community, quality craftsmanship, and the best cup of coffee. Located just minutes from Stateside, Makeworth Market serves up coffee made by award-winning baristas, as well as a local selection of Bellingham brews and merchandise. You can also enjoy live music and stories with their monthly events. Plus, you can't beat the downtown vibes in this beautiful place!
Cafe Rumba
Cafe Rumba was founded by Marco Mellet and Antonio Diaz in March 2012. They grew up in Lima, Peru, and are proud to bring delicious Peruvian cuisine right here to Bellingham. On the menu, you can find a selection of amazing sandwiches, salads, soups, and more! Cafe Rumba offers exceptional service and is located only a few steps from Stateside!
Flatstick Pub
Flatstick Pub is located right across the street from Stateside — a super-inventive pub that features a unique and challenging miniature golf course! In addition to mini golf, you'll find original golf-themed games coined by Flatstick, such as Duffleboard™, Ball Jockey™, and 'stick putt!™. Flatstick is passionate about supporting community, so one of the great things about this place is everything is local. Plus, how cool is it to have mini golf just steps from your Western Washington University apartment?
Culture Cafe
Looking for some good vibes in a unique and relaxing environment? Pop on over to Culture Cafe where you can find reasonably priced Hawaiian food and drinks, and unbeatable service. The staff is always welcoming and the vibes are always good! Fun fact: Culture Cafe is located on the bottom floor of the historic Herald Building.
Ambo Ethiopian Cuisine
Another absolute local gem is Ambo Ethiopian Cuisine. Conveniently located across the street from Stateside, you can find hearty and delicious Ethiopian food with big portions! The reviews don't lie — this is some seriously good food. Ambo is owned and operated by Mulu, who was born in Ambo, Ethiopia. Mulu enjoys sharing her menu with guests, introducing them to new flavors, and even has her own cookbook!
Pepper Sisters
Head on over to Pepper Sisters where you can find a menu consisting of New Mexico meets the Pacific Northwest. Pepper Sisters specializes in Southwestern comfort food in an art-filled spot with brightly colored booths, funky décor, and an outdoor patio. A Bellingham fixture since 1988 and founded by Susan Albert, Pepper Sisters is a great spot to grab a bite and just enjoy a unique atmosphere. Covered and heated outdoor dining and takeout are also available.
Redlight Kitchen & Bar
Redlight Kitchen & Bar is an Asian restaurant that currently offers curbside takeout only with a menu that is so worth the experience! Steps from Stateside, patrons love the convenience and tasty offerings, such as citrus-braised pork bao, sesame noodles, wontons, and more.
Copy Source
Copy Source is your one-stop shop for all printing needs. Whether it's a poster, business cards, banners, or graphic design, the friendly staff can help you from start to finish on any project. We love working with our friends at Copy Source!
North State Street Market
Ever go to brush your teeth and you're out of toothpaste? What about running out of detergent on laundry day? How about pouring a bowl of cereal and the milk is gone? No worries! Our friends across the street literally have everything! North State Street Market offers a wide selection of household essentials, snacks, drinks, and all the odds and ends. You'll never have to go far to grab that late-night snack or last-minute ingredient for your culinary masterpiece!