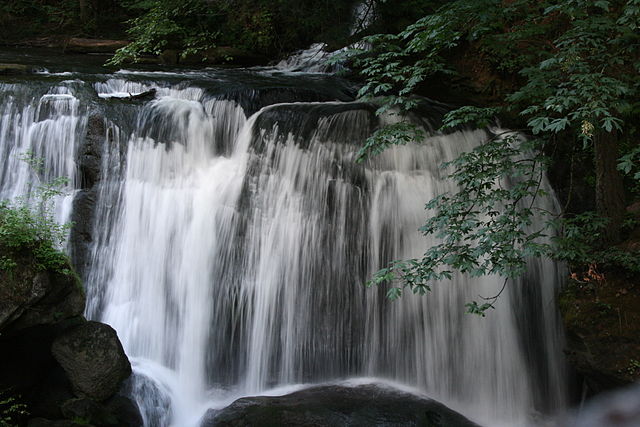 Bellingham is a coastal city in the Northwest region of Washington State near the Canadian border. Given it's geographical location, the city is naturally filled with beautiful outdoor scenery, including a multitude of parks. Given that there are so many parks located in or around the city, we thought it would be best to list our picks for the top parks in Bellingham, WA to visit incase you only have limited time. Read below to discover our selections for the best parks in Bellingham!
Whatcom Falls Park is one of the most popular tourists attractions around the city, and for good reason. From forested trails to a 100-year-old railroad trestle standing silently over Whatcom Creek, this 241 acre park truly does offer something intriguing for everyone. If you're interested in exploring one of nature's finest creations, check out Whatcom Falls Park today!
Zuanich Point is a harbor-side park with a wide variety of amenities to take advantage of such as a children's play area, paved bike paths, paved pedestrian paths, picnic tables, and Water access via a dock. Whether you're looking to ride your bike on a scenic trail, or have a relaxing picnic, check out Zuanich Point Park!
Waypoint Park is open from 6:00 AM to 10:00 PM daily, and some of the parks amenities include a beach, an overwater pier, a waypoint sculpture, picnic tables, bicycle racks, and even playground water access. If you truly love the outdoors, you must visit Waypoint Park!
Fairhaven Park is a great family destination because it contains play areas for kids, hiking trails, and a picnic area. If you are looking for a fun outdoor family activity to do while in Bellingham, we recommend stopping by Fairhaven Park!
Boulevard park is located on Bellingham Bay along South State Street and Bay View Drive in the South Hill Neighborhood. The amenities of this park include a fishing dock, barbecue grills, a beach, picnic tables, and much more. If you are looking for something fun to do outdoors, we highly recommend checking out Boulevard Park!
Sehome Hill Arboretum is a 175.5 acre oasis located on the south side of Bellingham adjacent to the Western Washington University Campus. The park is open from 6 AM till dusk, and some amenities include an observation tower, and a 6 mile walking trail. If you are looking for a change of scenery the next time you exercise outdoors, consider visiting the Sehome Hill Arboretum!
Lake Padden Park is located at 4882 Samish Way in the Samish Neighborhood of Bellingham. Some of the 745 acre parks amenities include pickle-ball courts, tennis courts, picnic tables, multipurpose fields, and even a golf course! No matter what you are looking for, you can find it all at Lake Padden Park! /div>
Squalicum Creek Park is ​​​​​​​​located in north Bellingham, and has a wide variety of activities available for visitors to partake in such as ballfields, basketball courts and even picnic shelters. In addition to the countless number of activities for humans to engage in, Squalicum Creek Park also has a dog park section where you are free to let your dog run around without a leash, and exert some of that built up energy that they may have accumulated over the course of the day. If you are looking for a park in Bellingham, WA that is dog friendly, look no further than Squalicum Creek Park!