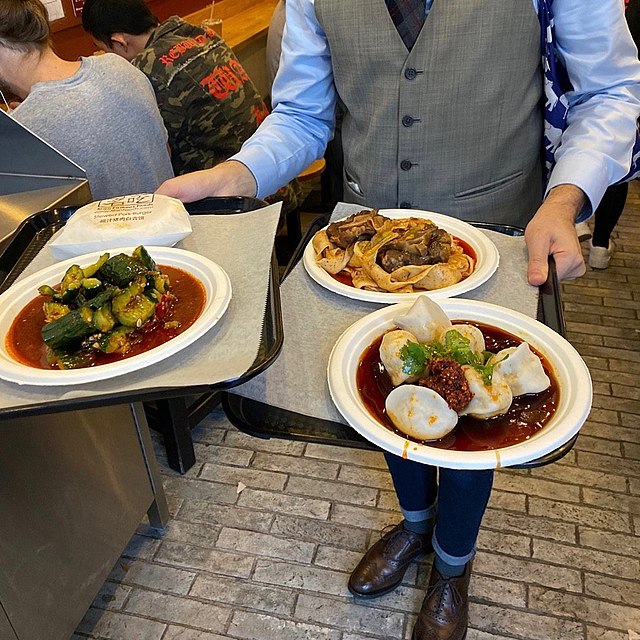 Bellingham, WA is famous for many different attractions such as Whatcom Falls Park and the SPARK Museum of Electrical Invention. But, one little known fact about the city is that they have an excellent food scene. There are a plethora of good restaurants in Bellingham, Washington, and we wrote this post to show you which one's are worth checking out. Read below to discover our picks for the top restaurants in Bellingham, WA!
Simmering Tava is an Indian restaurant located at 1311 North State Street that serves a wide variety of delicious authentic Indian dishes such as curry, pakora, and naan. In addition to their main dishes, they also serve excellent desserts as well. If you enjoy Indian food and have a sweet tooth, we highly recommend checking out this spot!
D'Anna's Cafe Italiano is an Italian restaurant located at 1319 North State Street that's known for it's fresh pasta, chicken, ravioli, and seafood dishes. The restaurant first opened up in the early 90's as a wholesale pasta business in Seattle, Washington, but because they got so many positive reviews from the restaurants that they were selling to, they decided to open up their own restaurant, and thus D'Anna's Cafe Italiano was born. If you are a fan of authentic Italian food, stop by D'Anna's Cafe Italiano!
Skylarks Hidden Cafe is located at 1308 11th Street and serves classic American meals. In addition to the delicious classic American meals that they serve, they also have live music every Friday and Saturday evening from 5 PM to 8 PM. If you are looking to enjoy some live music while eating a classic American meal, then Skylarks Hidden Cafe is the place for you!
Rock and Rye Oyster House is a seafood restaurant located at 1145 North State Street. Although this spot is famous for it's phenomenal seafood options, more specifically their oysters, they also serve salads and burgers as well, so there are options for everyone. If you are craving seafood, we highly recommend stopping by the Rock and Rye Oyster House!